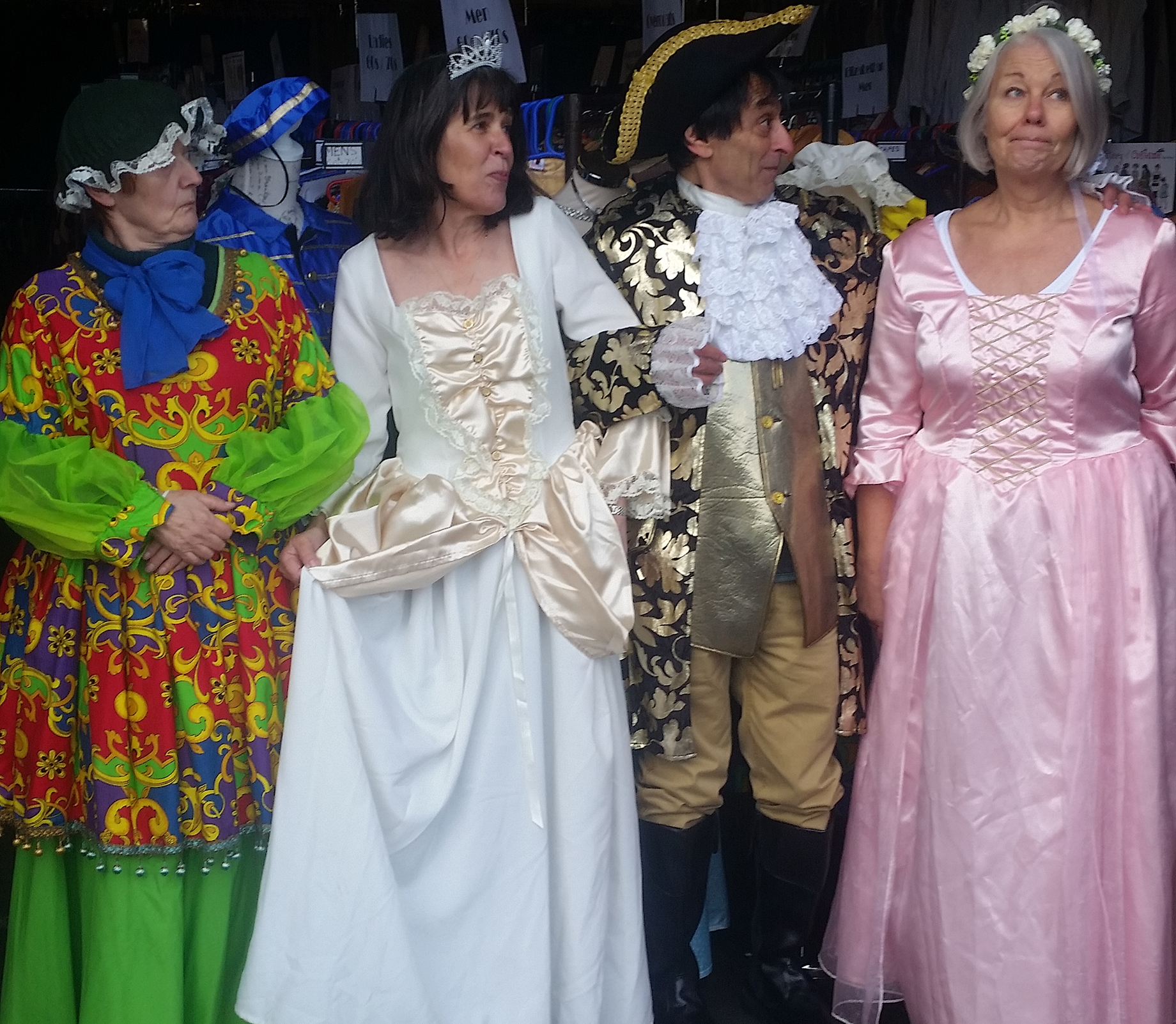 We are a volunteer run, not for profit charity. Our aim is to make good costumes available to local amateur drama productions, schools, colleges, community groups, individuals and all costumed and fancy dress events.
TERMS & CONDITIONS OF HIRE
Please make an appointment so we can be sure to have time to provide you with the best service. Call 07704 283983 or email odwc1938@gmail.com

Costumes are charged at full charge for the first hire period of up to 2 weeks. We can agree a rate with you if the costumes are needed for longer. The full hire charge is payable on collection. We can now take payment by bank card and by Paypal


All costumes and props hired are the responsibility of the customer, so please ensure that your organisation's insurance will cover the full cost of replacement for any damaged or lost items.

If you do want to make minor alterations to the costumes, please check with us first. Any costumes which are returned with unapproved alterations may be charged for repair.

If the costumes are returned damaged, stained, badly dirtied or marked with make-up, we will ask you to pay a cleaning and damage charge.

All washable costumes (shirts etc) should be washed please before return.

All costumes issued on hangers must be returned on the same hangers please
Spreading the Word
We would be very pleased if you could acknowledge the Oxfordshire Drama Wardrobe Collection in your production programme, and mention our website. If you do, and you bring along a copy of the programme, we would be pleased to offer a discount on your next hire.